Semuc Champey Guatemala is a natural monument in the department of Alta Verapaz, near the Q'eqchi' Maya town of Lanquín. It consists of a natural 300 m limestone bridge, under which passes the Cahabón River.
Atop the bridge is a series of stepped, turquoise pools, a popular swimming attraction. The best and most popular way to see Semuc Champey in all its glory is from the "El Mirador" viewpoint. Though it is a roughly 45-minute hot, uphill jungle hike from the parking area, the views into the valley are unparalleled. Wikipedia.com
Things to do
Semuc Champey is a natural wonder and offers a variety of activities. Hike through the jungle to the viewpoint, "El Mirador", Swim in the Pools, river tubing down Cahabon River, Explore the K'an Ba water Cave
---
Transportation
Semuc Champey is in the northeast of Guatemala. Coban Ruins are about 65 km away. Buses are going from Coban. Other options are from Flores or Antigua, also possible with l buses, but better is to come by shuttles. The best way is to rent a car, it is comfortable and time saver.
There are many hotels and hostels around Semuc Champey. Our recommendations are: El Portal De Champey, Set in Lanquín, 5 km from Semuc Champey, offers accommodation with a restaurant, a bar, a shared lounge, evening entertainment. Utopia Eco Hotel in Lanquín, 3.5 km from Semuc Champey, has a garden and a terrace. Mountain Nest which is 30 minutes from Lanquín, 45 minutes from Semuc Champey, provides accommodation in a remote mountain setting outside of Lanquin. Featuring a private wood and stone cabin with access to its kitchen and home-cooked meals.
The entrance to the Semuc Champey park is paid in the park entrance
There is no ATM, bring cash
Limited internet in the area
Provide Mosquito spray and Sunscreen
Try to visit from December to April as it doesn't rain as often
Beware that paths are wet and rocky, wear good shoes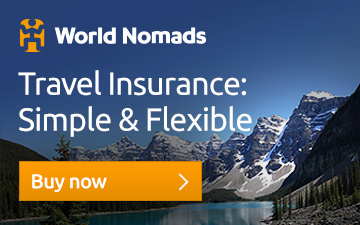 Images courtesy of Christopher Crouzet @ Unsplash, Photo by Christoph Schulz on Unsplash, Photo by Ralph (Ravi) Kayden on Unsplash, Photo by Siyuan on Unsplash, Photo by Ishan @seefromthesky on Unsplash, Photo by Colton Kresser on Unsplash, Photo by Matt Lamers on Unsplash, Photo by Chris Leipelt on Unsplash, Photo by Marcin Ciszewski on Unsplash, Photo by Vita Vilcina on Unsplash, Photo by Peter Hansen on Unsplash, Photo by Nick Karvounis on Unsplash, Photo by Ulises Baga on Unsplash, Photo by Nicole Baster on Unsplash, Photo by Jannis Lucas on Unsplash and Photo by Ariel Pilotto on Unsplash